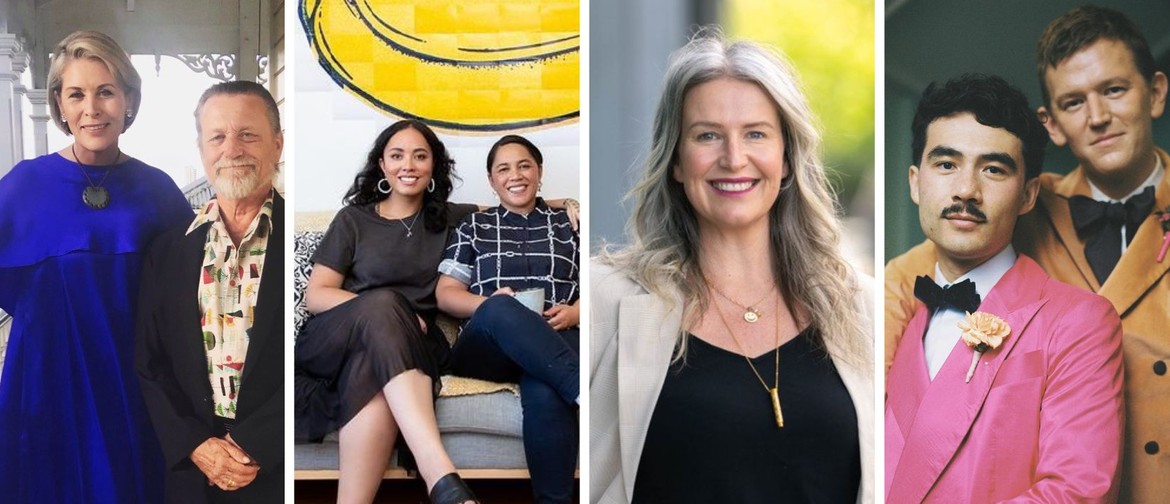 Sorry, this event's been and gone
Viva presents: Feel The Love
Presented in partnership with Viva, Feel the Love will see three creative couples – Courtney Sina Meredith/Janet Lilo, Chris Parker/Micheal McCabe and Jennifer Ward-Lealand/Michael Hurst talking with event chair and gender equity consultant Angela Meyer about their love, lives and the journey of their relationships – offering an insightful glimpse into their diverse stories.
This heartwarming event is inspired by Frida Kahlo and Diego Rivera's unique, passionate relationship – a story you can read all about in Viva Magazine – Volume Nine, an issue dedicated to love in all its forms – one that challenged norms at the time, and had a considerable influence in Frida and Diego's art.
Please note, exhibition entry is not included in your event ticket.
Image credits:
Angela Meyer - Photo courtesy of Angela Meyer
Courtney and Janet - Photo credit: Viva.co.nz
Chris and Micheal. Photo credit: @poetpictures
Jennifer and Michael: Photo courtesy of Jennifer Ward Lealand and Michael Hurst
Frida Kahlo and Diego Rivera: Art and Life in Modern Mexico is organised by the Vergel Foundation and MondoMostre in collaboration with the Instituto Nacional de Bellas Artes y Literatura.