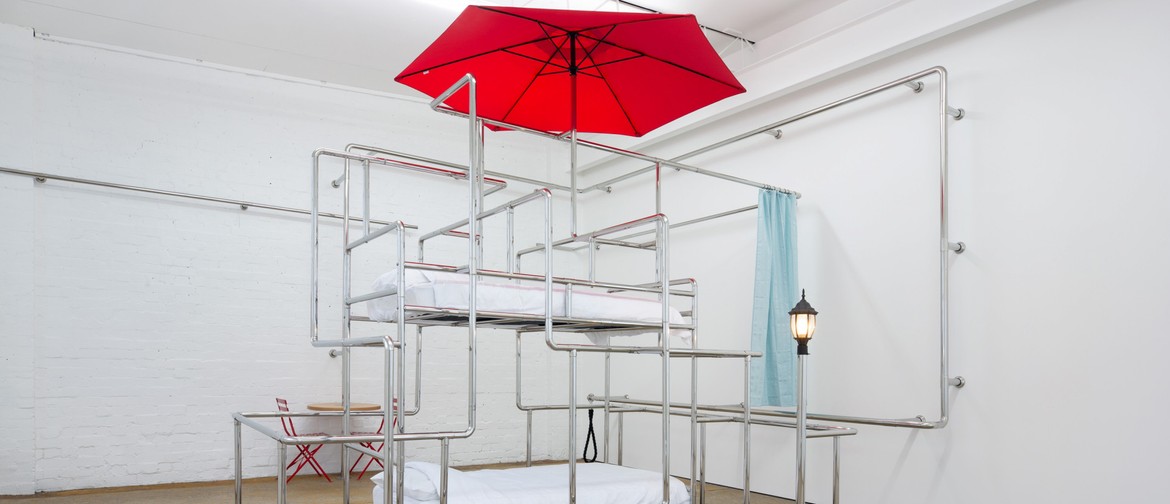 Sorry, this event's been and gone
In Conversation With Yona Lee and Curator, Natasha Conland
Join us for an in-depth hour as Yona Lee, a New Zealand-Korean artist with a growing international reputation will sit with our own Curator of Contemporary Art, Natasha Conland to discuss the Gallery's latest exhibition. Opening in late February, Yona Lee: An Arrangement for 5 Rooms is the artist's most ambitious solo exhibition to date.
Within the context of a global pandemic, restricted borders, and a changing relationship to public and private spaces, An Arrangement for 5 Rooms negotiates the relationship we share with domestic and public spaces and objects. The five rooms of the exhibition take the meandering visitor on a journey through both densely and sparsely filled rooms. You won't want to miss a chance to hear from the artist herself!
Yona Lee was born in 1986 in Busan, South Korea. She lives and works in Auckland, New Zealand, and completed MFA at Auckland University Elam School of Fine Arts in 2010. Lee's work has recently been the subject of solo exhibitions at the Art Gallery of New South Wales, Sydney, Australia (2018-2019); City Gallery, Wellington, New Zealand (2018-2019); and Dunedin Public Art Gallery, New Zealand (2020).
Image credit:
Yona Lee, 'Kit-set In-transit', 2020.
Stainless steel, objects.
Dimensions and configuration vary according to site.
Exhibition detail.
Courtesy of the artist and Fine Arts, Sydney.