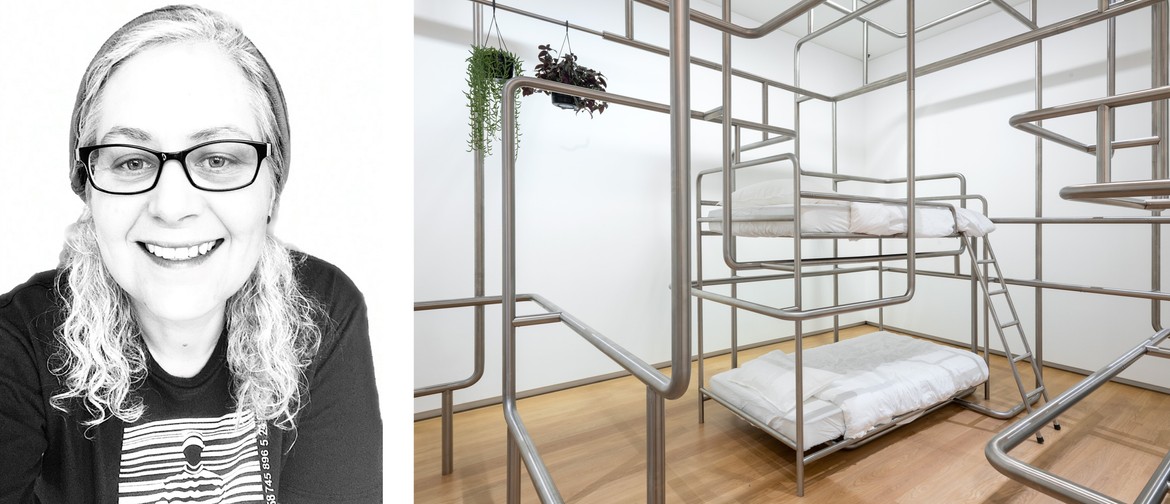 NZSL tour - An Arrangement for 5 Rooms
Join us for an NZSL tour for deaf patrons through Yona Lee's An Arrangement for 5 Rooms. Lee was initially trained as a cellist and in this installation she maps narratives of life, music and movement. In this tour you will learn more about Lee's practice, feel the rhythmic undulations of Arrangement for 5 Rooms and you can touch, sit and lie on the artwork.  
Led by deaf artist Abbie Twiss the tour will last 90 minutes and is limited to 15 people. Twiss has worked as an artist, art teacher and interpreter in Melbourne and Aotearoa. Graduating from Elam School of Fine Arts Twiss has regularly exhibited since 1994.

Please book your place/s through the link below.
Photo credit: Abbie Twiss