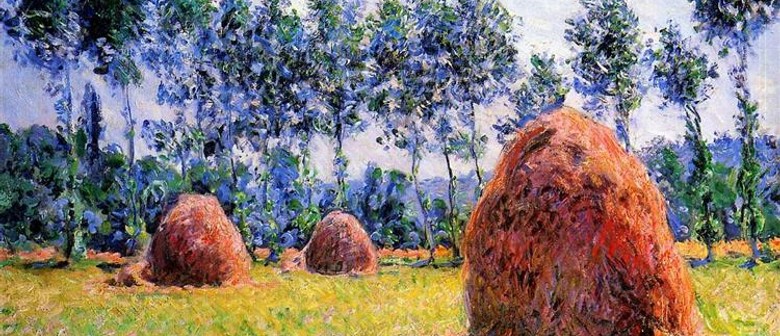 Sorry, this event's been and gone
Lecture Series: Masters of Light, 1700s to Now
Due to illness, Day One of this series (Historical European) will now take place on both Sunday 28 May 2-4pm and Wednesday 31 May 10:30-12:30pm. Ticket holders can choose which day they attend. All ticket holders have been informed via email.
This Auckland Art Gallery lecture series explores how light takes centre stage in critically acclaimed paintings, sculptures, photographs, films and installations by ground-breaking artists through the centuries.
Day one focuses on historical European art, with lectures about the chiaroscuro characterising 17th-century Dutch and Flemish art, and about how Monet and his counterparts shook up the hierarchy of genre painting in 19th-century France. On day two, we look at modern and global contemporary art, with talks forging connections between the Bauhaus, abstract experimentation and Indigenous knowledge and perspectives, and on the use of artificial light in contemporary art installations that challenge and mesmerise the viewer.
You can choose to attend day one, day two, or both! Book a combo ticket before Monday 27 March and pay only $60. Presented by four passionate art and design scholars, this series accompanying our current Light from Tate: 1700s to Now exhibition is not to be missed.
This event is part of Auckland Art Gallery's membership programme.
-------
DAY ONE: HISTORICAL EUROPEAN
Originally on 21 May and has been rescheduled to Sun 28 May 2pm-4pm or Wed 31 May 10:30am-12:30pm
Lecture 1: Light of the North: From Vermeer to Hammershøi
Presented by Dr Sophie Matthiesson
Lecture 2: Landscape, Light, Liberation: Dismantling Genre Hierarchy
Presented by Kenneth Brummel.
DAY TWO: MODERN AND GLOBAL CONTEMPORARY
Sun 28 May 10:30am-12:30pm
Lecture 1: [Design] History Retold: Connecting the Dots between the Bauhaus, Abstract Experimentation and Indigeneity
Presented by Nan O'Sullivan
Lecture 2: Artificial Light in Installation Art: Connecting Us to the Natural World
Presented by Natasha Conland
-----
Image credit: Claude Monet, "Haystacks at Giverny" (detail), 1884
Please note: this artwork is not included in the exhibition "Light from Tate: 1700s to Now"